August 26, 2017 by: Andy & Chris Moreno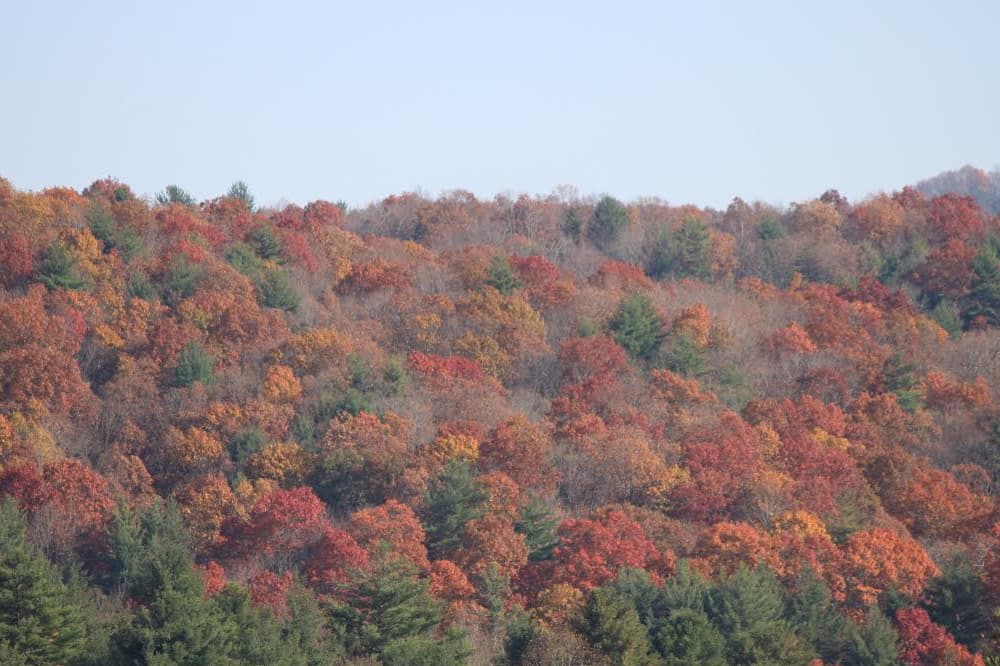 WHERE DID THE SUMMER GO?
Above find a fall picture taken from our deck with a telephoto lens; before you know it those colors will reappear and disappear. We find Fall in the mountains to be a special time, almost magical and it can happen from the end of September to the end of October. Mother Nature never seems to give us a specific date, Andy always smiles when the phone call start with the question "when do the leaves change"? We always advise folks to get on the Blue Ridge Parkway website and look for there official leaf timing page link and sign up for the notices, that is about as accurate as it can get.
We do know that our October weekends are starting to fill up, so even though next weekend is just the Labor Day getaway, it is now the time to plan for your fall getaway. Here in Floyd County you will find loads of activities and our superb tourism office is there to help you find all the activities, from apple picking, to pumpkin patches, beautiful hikes, to Little River float trips Call us today to make your reservations.
Mountain Song Inn 540-789-3000