May 23, 2017 by: Andy & Chris Moreno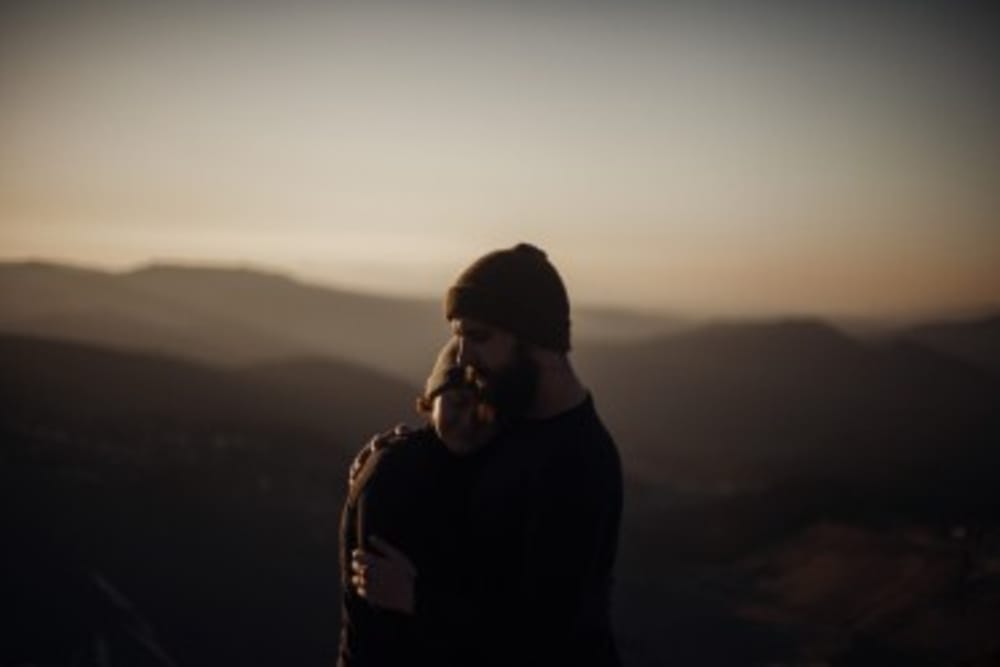 Virginia is for Lovers: Romantic Date Ideas in Floyd County
Another Sally Writes Blog:
As you cross the border into Virginia, you're greeted by the famous "Virginia is for Lovers" sign. Not only does this represent discovering the love of Virginia's mountains, history, cities, outdoor activities, and hospitality, but it also represents doing these things with the ones you love. Virginia is a great state for lovers to simply enjoy time together, and Floyd County, Virginia is a wonderful place for a romantic date for couples to celebrate their love.
Hiking the Blue Ridge Parkway
The Blue Ridge Parkway stretches from Pennsylvania to North Carolina and is ranked as America's Most Scenic Drive. 40 miles of the parkway is located in Floyd County and is a haven for hikers. For an easy and romantic hiking date option, try the Rocky Knob Picnic Area Trail. It is full of gorgeous plants and trees and excellent for bird watching. You can set up a picnic or surprise your date by hiding your guitar along the trail and playing a saccharine love song.
If you're looking for a more strenuous hike, try the Rock Castle Gorge Trail. This 10.8 mile loop has high elevations and rocky areas that show you wonderful views of the creek and the very romantic Rock Castle Cascades. If you embark on this trail, be sure you dress appropriately with moisture wicking clothing and versatile hiking boots.
Options for After Your Hike
Wine Tasting
Another romantic addition to your date could be a visit to one of Floyd's many wineries. At mile 171.5 of the Blue Ridge Parkway, you can find the Chateau Morrisette. Enjoy the rustic elegance of the chateau and sip wine while looking out at one of the top restaurant views in America. These views are the perfect setting for a romantic date, and a great way to relax after your hike. You can even partake in one of their many events such as yoga in the vineyard or a music festival.
Kayaking, Canoeing, and Tubing
If you're looking for a more adventurous ending to your hike, go out on the water for kayaking, canoeing, or tubing. Floyd County's Little River offers beautiful views of natural sites and native wildlife for you and your date to take in. Since the current is mild, you can bring drinks and sip on them through your river journey. Simply launch off the sandy beach and enjoy a romantic ride on the whimsical river.