September 2, 2015 by: Andy & Chris Moreno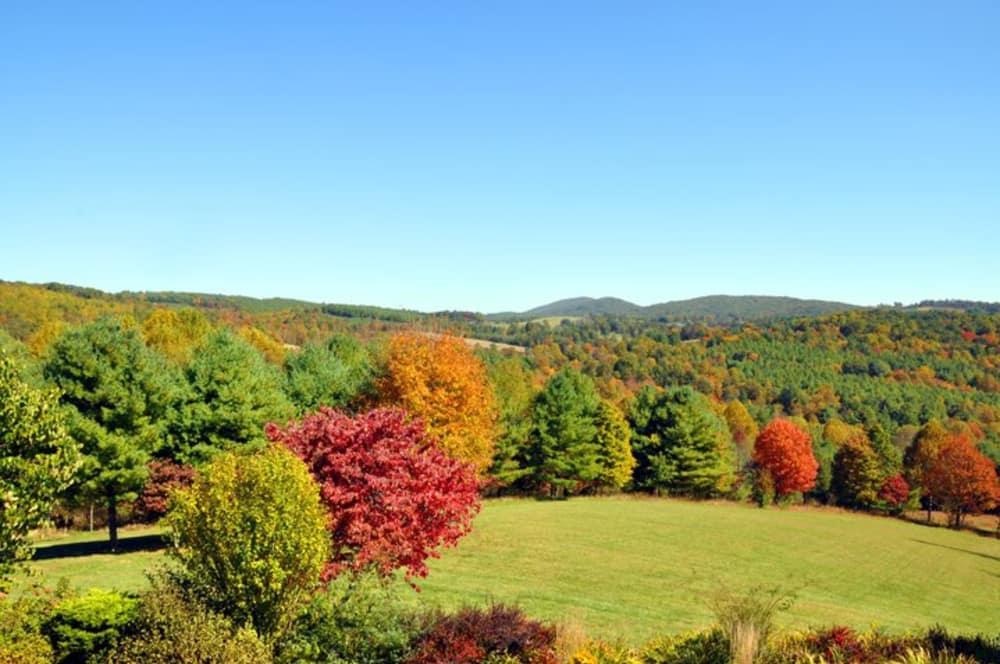 Summer Is Winding Down
September 2, 2015, where has the summer gone, pretty soon we will start to see things change as in the photo above. Colors change quickly in the mountains, I have never studied whether it is the shortening of the days or temperature changes or both, but it is beginning, the dogwoods and fire bushes are just starting to tinge with a little red.
The first or second week in October is often peak around here, but it can vary by 10 days to either side of that too. Andy always gets a kick out of the calls that say "when do the leaves change", he sometimes replies, "wait a minute, let me get my crystal ball.
We would love to have you visit anytime between now and mid December when we close for the winter, there is a lot going on in our area these last few months of the season so we know we can find something for you to do. You could travel to Foggy Ridge Cidery and taste the new apples they are pressing, plus the ones that have fermented. You might like a kayak float trip down the Little River, spectacular when the leaves are changing, with On the Water rentals. One may sit on the lawn at Chateau Morrisette winery, on Sundays there is always music, plus Oct. 10 they are having their annual Beach Music Festival....we have 2 free tickets for the first couple to book and put Beach Music in the notes on your reservation.
These are just a few of the many things to do, call or book online today. We would love to have you visit.