July 16, 2016 by: Andy & Chris Moreno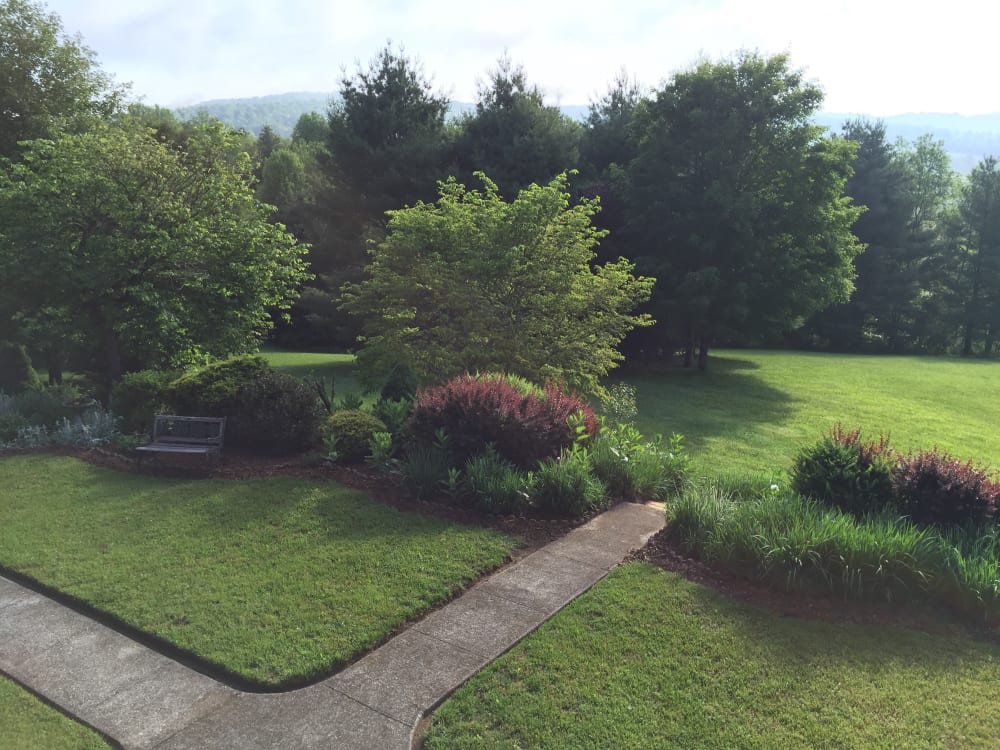 IS IT REALLY JULY??
Floyd County, VA is one of the loveliest places to live and to visit. This year is truly exceptional. As you can see from the above picture our yard and field are lush green; more like April this year than July. Our highest temperature so far this year has been 90 degrees, and it seems that almost every day has brought a downpour. So if your frying at the beach or where you live come sit on the deck at Mountain Song Inn, feel the cool breezes and look out on our green, green view.
It is truly magical.